Thinking of appealing a poor exam result?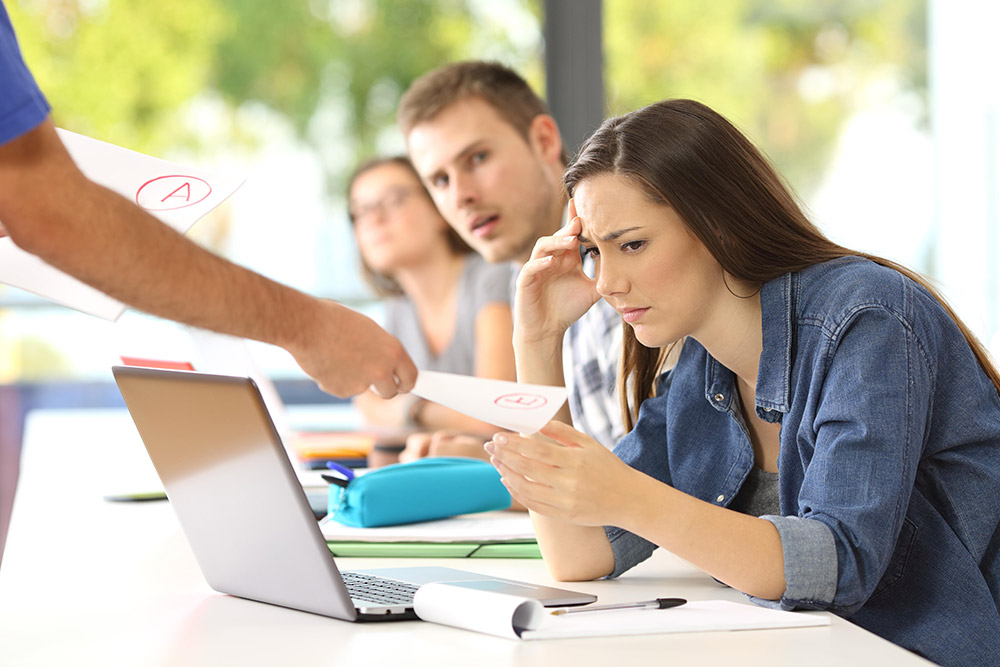 A poor exam result can be life-changing for students, affecting job prospects and future earnings.
A recent study showed that graduates with a 2:1 degree or higher can expect to earn 7%-9% more than graduates with lower degrees. Over a life time, a lower degree could therefore represent hundreds of thousands of pounds in lost earnings.
Academic performance at university remains on a person's CV for years. It is not surprising that many students who feel that their result does not reflect their true ability want to appeal and to give themselves the best chance of success.
The process of appealing can be stressful and daunting. There are regulations to navigate, evidence to assess and obtain, complex documents to write, and short deadlines to meet, and all of this at a time when students are understandably anxious about their future.
We are a team of 10 barristers, including 3 former university lecturers, with expertise in academic appeals. We work 7 days a week and long hours to help our clients. Our job is to remove the stress and produce the most compelling appeal possible. Since 2011, we have helped thousands of students in their appeals, from advising them on strategy and evidence to writing their appeal statement and representing them at hearings.
We are trusted by embassies, academics, solicitors, and student unions. We train university staff and student advisers. We have published articles in leading journals, spoken at the Education Law Association, and featured in BBC documentaries.
We are proud of the quality of our work and are delighted when our clients succeed. One student from King's College London, who had done badly in an exam due to extenuating circumstances, wrote:
"I received outstanding service from Alpha Academic Appeals. From the initial telephone discussion right through to the final meeting, I was provided with excellent advice and support; I felt completely reassured that I was being heard and I was kept involved every step of the way. The barrister dealt with my situation very promptly and professionally, the end result being a fantastic appeal statement that summed up everything that needed to be said in a very clear and concise manner. The service I received was second to none."
The Bar Council's motto is 'Integrity. Excellence. Justice'. As barristers, we strive to apply these values in everything we do.
In our experience, it is essential for students to get professional help early to avoid mistakes that could prove fatal to their appeal. Contact us for a free enquiry. Please take a look at our FAQs first and then either complete the online enquiry here or call us directly on 0800 368 9230 to discuss your case.
10 Reasons to Choose Alpha Academic Appeals
Specialist lawyers with deep sector knowledge of university appeals and complaints.
Emphasis on quality. We appreciate the importance, urgency and potential consequences of an appeal/complaint.
Same day appointments available, subject to availability of advisory team.
Friendly and personal service, available 7 days/week.
Extensive experience of thousands of university appeals and complaints and proven track record (see Reviews).
Large team of 10 barristers, including certified mediators, arbitrators, adjudicators, and former CPS advocates.
Fixed price. No unpredictable hourly rates.
Advisory team includes 3 former university lecturers.
We train university staff and student union advisers.
Embassies, solicitors, academics and student unions refer students to us for help with their appeals.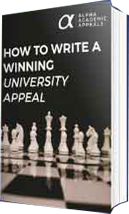 Download Our Free Guide to Writing a Winning University Appeal Now